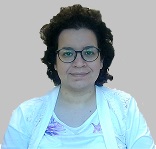 Zahra Behboodi was born in Isfahan, Iran in 1990. She received the Bachelor degree in Physics (B.Sc.) from the Isfahan University of Technology, Isfahan, Iran (2008-2012), the Master degree in physics (M.Sc.) in the field of physics-atomic(laser) from the Shahid Beheshti University, Tehran, Iran (2013-2016). She did her thesis in plasma (gas discharge) area.
Currently, she is a PhD fellow at the Research Node of IPFN at the University of Madeira, Portugal.
Her current research interests include modelling of Arc discharges, especially plasma-electrode interaction and spots on vacuum arc cathodes.
Email: Behboodi.Z at yahoo.com
Tel.: +351 291 705000